Multi-Purpose WooCommerce Theme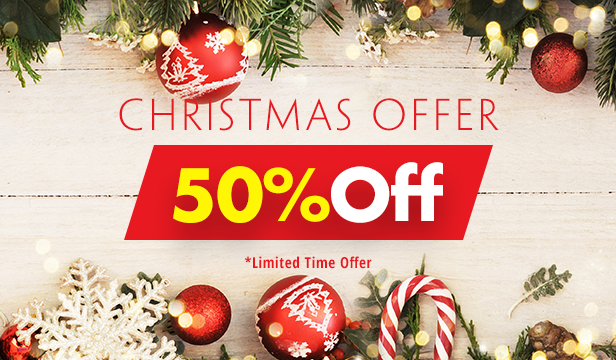 Woo Shop WordPress theme – The multipurpose woo commerce theme containing multiple themes-a bundle of 11 themes in one! Trendy, stylish and awesome in looks and presentation, 100% responsive works on all the handheld mobile devices, tablets and desktops, laptops.
Woo Shop is our magnum opus theme! We have spent more than 1000+ hrs on this theme and ensured each and every UI and UX quality check is carried and made sure that customization is made easier in any theme.
Woo Shop as it is endowed with the powerful admin panel, color options, header builder options, product layout, portfolio,, blog layout and product hover variations. With the single click demo install, you can easily adapt the demo content as your own and customize it further to suit your business model.
Woo Shop comes with all essential features for an e-commerce theme such as payment gateway integrations of multiple currencies, WPLML integration for multilingual support, Zoom options and etc., Woo Shop offers awesome options for stores of any kind from electronics to fashion. Sell your products effectively and create a unique brand which is your own! The following 11 demos of Woo Shop are available in the download. You can import the demo data and use it as your own in your site after customizing it to your requirements.
ONE SHOP
This is suitable for a single shop without any clutters. A simple layout of 2 columns greets you in the home page. You can display your self-hosted videos/audios and YouTube videos apart from Soundcloud audios. A blog feature would help you to describe your services and philosophy. A newsletter plugin working on Mail-chimp to capture your visitor's email ids would complete the setup.
BICYCLE
An exclusive theme for bicycles sales, Woo Shop offers a spectacular Home page with focusing on bicycles. A 2 column fullwidth portfolio is on display with amazing images and text for description of the product. Scrolling down, you would see the spectacular parallax effect in display of a cross country cycling race which will leave your viewer engrossed in your site. The display of the cycles with their prices and the add to cart button is displayed. A newsletter sign up feature is enabled. A simple bicycle oriented theme that promises a quick sale.
COSMETICS
An amazing layout is provided for showcasing your magic perfumes and deodorants in a stunning masonry portfolio. The excerpts, pricing and image are presented tantalizingly with an option to add to cart. The header menu provides the options for blog, about us and contact us apart from the products.
MODERN SHOP
Right at the outset, the intentions are clear in Modern shop! An ecom theme to boot, you can start selling right away from Home page! There is a category filter set on the left hand side and the products are displayed in a 4 column layout. The layouts change to a 3 column or 2 column as the case maybe depending on the product range.
JEWELLRY
The ambience is rich, the home page is plush with colors and the products are displayed in 3 column or masonry layout. The products can be added to the shopping cart and more categories of items for sale is displayed. A one page theme is presented here in an alluring fashion for your jewelry.
TRENDY SHOP
The ecom platform is the heart of the theme as you are quickly taken to the product layout page from where you can add them to the shopping cart. Bold and beautiful images are displayed on the page giving an attractive and surrealistic appearance of the page. A full-fledged one page layout for your shop is offered in this theme.
ACCESSORY SHOP
You enter the home page and as you scroll down to see the stunning display of your products, you are quickly whisked away to the splendor of ecom shopping. The irresistible offers and discounts with the call to action buttons would spurn you into action! The footer has the social icon connectivity and the contact address. Very neat presentation.
FASHION
Make your fashion statement boldly with fashion theme! An amazing home page welcomes you to the shop. As you scroll down, you would be pleasantly surprised to find multiple column layouts following one below the other making an awesome impression. The Ajax load more option is enabled and more products will be visible as you click on it. The shortcodes will help you configure any kind of module you desire on your one page theme.
KIDS FASHION
The Playmate kids store welcomes you with the header menu visible. Hovering on kids fashion reveals the submenu of WooCommerce: My account, wish list, cart and check out. Scrolling down, you would see the display of the portfolio in 3 columns and the product layout in 4 columns displaying the products with their price. The featured products, blogs and newsletter completes the setup of this simple but amazing kids fashion store.
ELECTRONICS
The maple wood finish banner showing the headset welcomes you to the world of music accessories and electronics. A 3-column layout containing the description of your services with text blocks and images are depicted. The product layout section displays the products you offer for selling. Masonry design of the page is impressive followed by the newsletter plugin, blogs and social connectivity at the footer.
NEWSTYLESHOP
The vertical menu on the left indicates, you are in for some quick action! The layout on the right at once is rich and functional displaying your dresses and apparels for women and men in 4 column product layouts. The featured products presented in a 6 column layout with the prices and the sale label displays the higher discounts offered. The newsletter sign up followed by the footer offering you the different payment options like credit cards and PayPal! Everything is geared to ensure sales happens from the site without further ado!
KEY FEATURES WOO SHOP THEME:
Responsive Design & Retina Ready: Woo Shop theme is 100% responsive and Retina Ready. Sites built on Woo Shop theme would load lightning fast in any handheld device regardless of its screen resolution. Furthermore, the images will be displayed with high resolution as crystal clear images in any device.
HTML5 & CSS3: Woo Shop is built with CSS3 + HTML5 with semantic codes so as to be offering the latest technology. Because the theme is built from the ground up with the codes, the SEO Optimization is addressed while building the theme itself. Since it is built for SEO Optimization, naturally it will rank higher in search engines.
Easy Customization options: Woo Shop theme comes with Power Admin Panel which will support all the customization needs of your business. Armed with the Visual Composer and tons of shortcodes to support your page building efforts, you can easily create any page or section of a page effortlessly without any coding skills. Color Swatches Ready for changing the hue and colors of your design is available. There are prebuilt custom contact pages and customizable front pages with large sliders for you to customize as your own.
BLOG PAGE DESIGN: The blog design is different for different kinds of demo. While most of the designs will have the 1-2-3 column with the sidebar options enabled, the others may have a simple functionality.
TYPOGRAPHY: In Woo Shop theme, Google Web Fonts Integration is available so as to customize your site with your favorite fonts as well as FontAwesome icons. The color could be customized with Variant Color Options and Variant Image from the Admin Backend.
WPML: Woo Shop theme is compatible with the multilingual Plugins WPML and RTL. As a result, your site could be translated into any language including the Right to left languages. Reaching out to more customers is cool in Woo Shop. The theme supports Multiple Currencies as well so that your online transaction processing goes smoothly.
SOCIAL MEDIA: Woo Shop theme offers several ways to ensure connectivity with the social network in your site. Instagram widget is Integrated as well as the other Custom links and icons for social media like Facebook, Twitter, and Google+.
MAILCHIMP: The email marketing Plugin for newsletter Signup and other functionalities MailChimp is integrated in WOO SHOP theme. Create as many forms for any eventual need like surveys and questionnaires in your site using the contact form 7. Google maps is integrated too in Woo Shop theme with contact form.
NAVIGATION FEATURES: Woo Shop theme offer the Sticky header feature. This means, when the user is scrolling down in the page, the header feature is always visible to him without having to scroll up to access it. The Custom logo upload and favicon upload is quite easily accomplished in Woo Shop theme. The product layout page contains different columns of products display. There is also a quick shop feature that helps in buying the product without having to check out the details page.
Hover Effect: The Product Images change on hovering over the image. This product image changing into another featured image is highly desirable for quicker conversion. Not only that, the customer's user experience on product reviews would satisfy the visitor and iron out some lingering doubts about the product.
Related Products: When the user is checking out a product, the related product link would be available for him to check out that too. This helps in associating the product to a category where the possibility of conversion is enhanced.
AJAX FEATURES: When you point the mouse to shopping cart, the summary of products already selected will be displayed which is very useful as the user need not leave the page to go to shopping cart to see what he has ordered already. This dropdown shopping cart feature apart from load more products feature and Ajax Add to Cart, Wishlist features and Item per page option display is enabled.
BROWSER: Woo Shop is compatible with all the major modern browsers such as Internet Explorer, Firefox, Edge, Chrome, Safari and Opera so that your site will load smoothly in any of these browsers without any hitch.
FAQ SECTION: This section is provided in themes where it is likely to be of use and even necessary. The FAQ SECTION helps the support desk a great deal, as the routine queries could be resolved from the FAQ section itself.
LEGENDARY SUPPORT: Woo Shop theme is backed up by best support & guides. There is a extensive documentation, knowledge base 24/7, live support & ThemeForest forum support available for clarifying and resolving your queries Woo Shop theme-the chosen one for the special you!
Notes
* Images or images used in sliders and banner examples are not included in this theme
*WooShop WordPress Theme Changelog *
2016.12.15 – version 1.1
 * Updated optimised dummy content for all demos
 * Loader css updated
2016.11.30 – version 1.0
 * First release!