ImEvent is the ideal newsletter template for promoting your event. You can choose among 3 different designs (Light, Dark and Valentines version), 58 modules in order to design the best newsletter for your needs. Modern, minimalistic and easy to customise.
Our template is compatible with Mailchimp, Campaign Monitor & Stampready. All the features of each platform are fully supported something that make the customization of the template really easy.
If you are in search of a unique newsletter template in order to promote your event and inform your clients about it, this is the right one!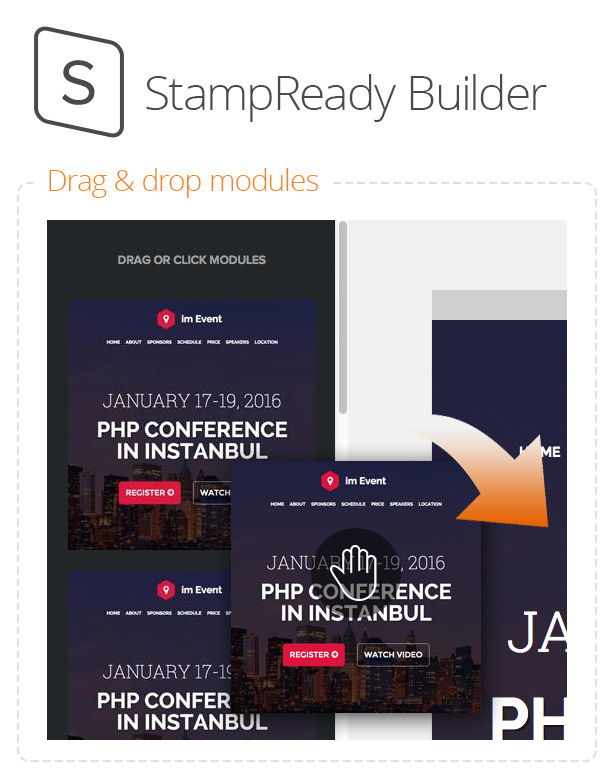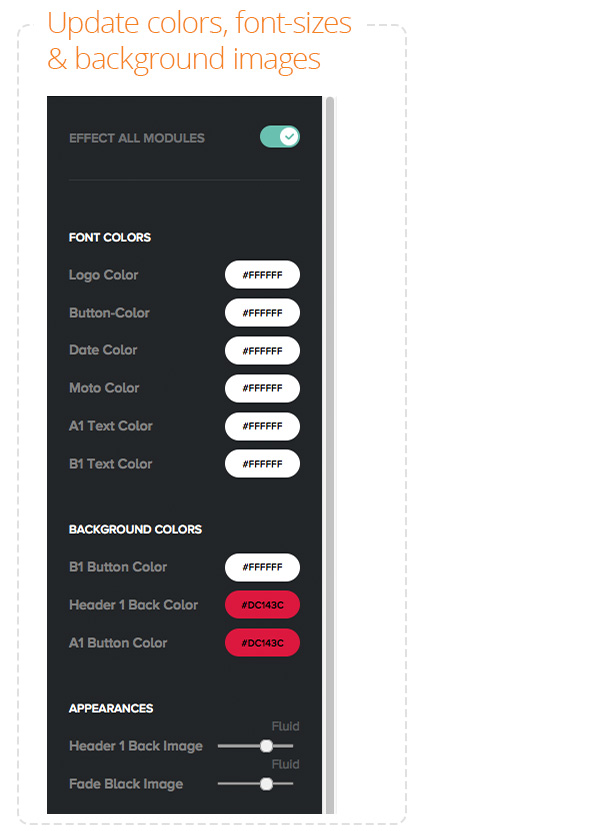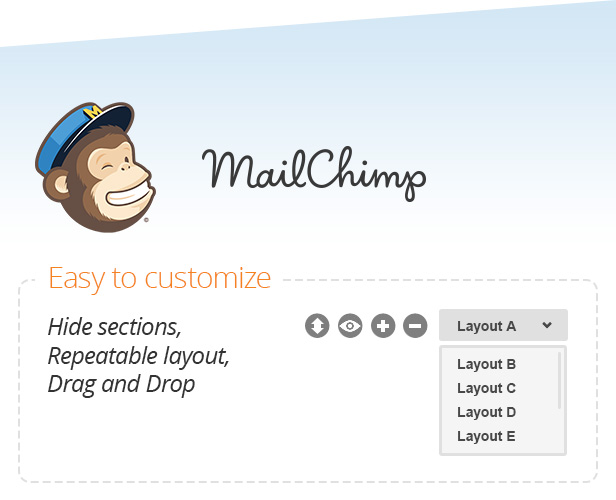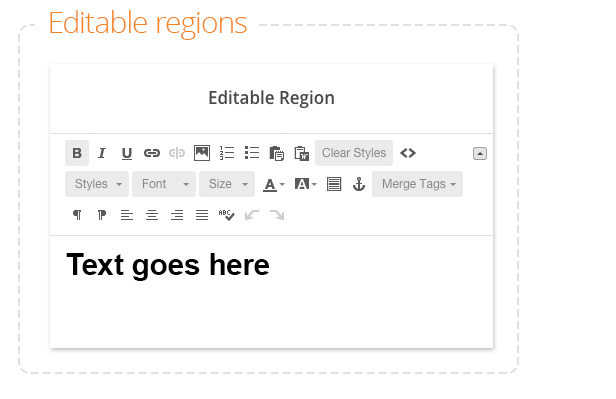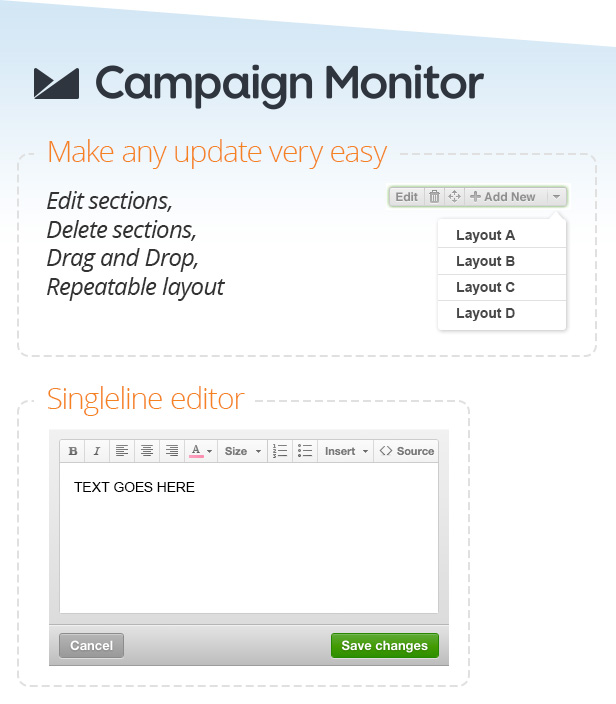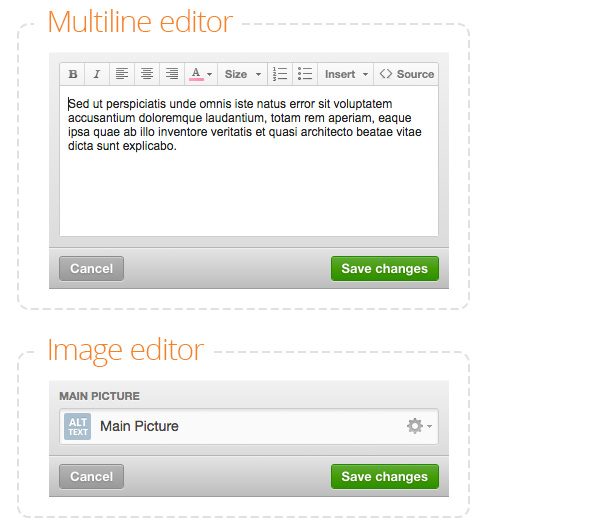 Features
3 different designs (Light, Dark and Valentines version)
58 modules and unlimited variations
Responsive Layout
Stampready builder
MailChimp Ready
Campaign Monitor Ready
Inline Css and optimized code
Tested in all Major Clients
Documentation Included
Files included
Responsive HTML
Stampready compatible template
MailChimp compatible template
Campaign Monitor compatible template
Browser Compatibility
Android
AOL Mail
Apple Mail
Gmail
Hotmail
Lotus Notus 8
Lotus Notus 8.5
Mozilla Thunderbird
Opera Mail
Outlook 2002
Outlook 2003
Outlook 2007
Outlook 2010
Outlook 2011
Outlook 2013
Yahoo Mail
Notes
Microsoft Outlook (Desktop for Windows) does't support background images. Instead of background images we use background colors.
Outlook.com supports background images but you should edit the html tag background="replace here the url of the image with the new one" because it doesn't recognize the CSS rule – background image.
Images used on preview are not included.
Gmail app is not support responsive.
Mailchimp and Campaign Monitor does not support any change on background images. This is only possible through Stampready builder. You can use Stampready builder and then you can export the html and import it to Mailchimp or Campaign Monitor.